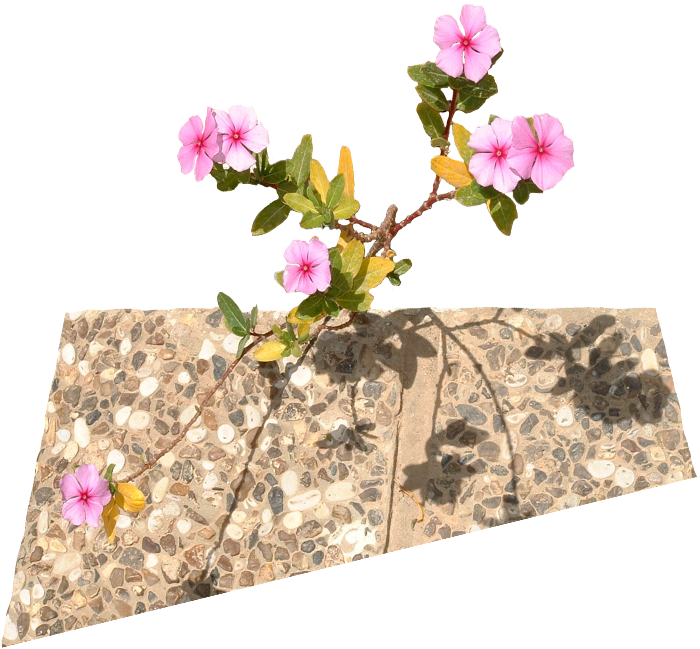 Lois E.
Olena
dba Keystrokes




Writing

Editing

Consulting
Doing Business as Keystrokes
Let Me Help Your Writing Shine!
In my ongoing academic contexts, the opportunity to help writers continued to expand on various editing and consulting projects. My role as a doctoral project coordinator provided many years of experience in developmental editing/coaching—helping writers look at their big picture in order to shape ideas, clarify purpose, provide structure, and strategize for project completion.
Thus, I bring to my craft years of ministry, leadership, and academic experience.
My rate is $30/hr. See the "Reviews" tab to hear from just a few of my satisfied clients!
Why Edit?
Write so others want to read what you say!
Take that extra step to have your work edited so…
the clarity of the work matches your intention;
the conciseness of the work produces an efficient text;
the content of the work encourages reader engagement;
the text and formatting is technically correct;
the piece has flow and cohesiveness; and
a set of fresh eyes provides important feedback!

About Me
Since I was twelve, I loved writing—journaling, poetry, short stories, and more.
Later, in conjunction with my work on Holocaust survivor interviews, I began editing survivor memoirs and other books.
Doing Business as Keystrokes
Editing and Consulting Services
For over thirty years, I have provided quality editing and consulting services to satisfied clients:
memoirs
student papers, theses, and dissertations
articles
popular publications
turning dissertations and projects into books
academic publications
Developmental/Conceptual Editing
Evaluation/Manuscript Critique/Structural Editing
Content/Substantive/Full Editing
Line/Stylistic/Comprehensive Editing
Copy Editing (of finished manuscript)
Proofreading (of finished proof)
Return




Our Clients & Reviews
This is just a sample of my satisfied clients.
Click the book to purchase.
Dr. Lois Olena is an editorial genius. She has her ear to both the heart of God and the pulse of the writer. Her editorial work on ENOUGH: 40th Anniversary Commemorative Edition, the history of the National Black Fellowship of the Assemblies of God, helped to make the book a tool of inspiration and empowerment for readers to break barriers and achieve their personal best for the glory of God.

Bishop Walter Harvey
President, National Black Fellowship of the Assemblies of God
Dr. Olena was my editor for my doctoral dissertation. This is the level of editing she is capable of. So, when I wrote my first book, I relied on her expertise, professional knowledge, and easy-to-work-with manner to once again to guided me thorough the arduous publishing process. I highly recommend Dr. Olena for whatever your publishing needs! She will make you a better writer!

Gail Johnsen, D.Min.
Pastor of Spiritual Formation
Pasco, WA
I highly recommend the services from Dr. Lois Olena. Without her meticulous help with my book, I would not have been able to finish this project. Lois is a top-level editing professional. She understands the publishing world and how to move a project through each step from beginning to finished. Along the way, there were moments where I felt overwhelmed by the magnitude of the work. Lois was a steady voice encouraging me to keep going. She helped me believe that people need to be inspired by my book. I am so thankful I chose to hire Lois to consult and edit my project.

Phil Rasmussen, D.Min.
Vice President – Church Relations & Campus Ministry, Northwest University
I have worked with multiple editors, and my experience with Lois has been the best. She is thorough, challenging in a way that brings out the best in my writing, and so encouraging. Her turnaround time is amazing, and she is easy to work with. If you are looking for someone who is trustworthy, knowledgeable, and who walks in excellence, then seek no longer. You won't be disappointed!

Kristi Lemley, D.Min.
Founder and President, Living in the Light Ministries; Evangelist; Owner/Counselor at CalmWaters Counseling.
Also edited: Broken and Transformed (coming October 2021)
I am delighted to endorse Dr. Lois Olena as a meticulous editor and proofreader. She is thorough at correcting grammar, spellings, punctuation, and style. If you are looking to publish a book, article or proofread a document, look no further than Dr. Lois Olena.

Dr. Clifton R. Clarke
Senior Pastor and Professor
Also edited: Better Together, Mended Hearts, Called to Ministry, and Unbroken: Finding Healing for Your Brokenness.
Drs. Lois and Doug Olena will help you shape, polish and present your next writing project so that it makes the maximum impact on readers. They are easy to work with and reasonably priced. Their aid in my latest book was invaluable. I will partner with them in the future...so should you.

Scott Camp
Evangelist/Educator/Author, www.scottcamp.org
Cover by Doug Olena
I highly commend Dr. Lois Olena as a professional editor to anyone needing an experienced editor with an eye for detail and the academic background needed to prepare academic works for publication. In particular, her knowledge and expertise in Pentecostal history was extremely valuable to the editing process for my book, Pentecost in Tulsa. You can trust your work to the capable hands of Dr. Olena.

Dr. Daniel Isgrigg
Assistant Professor and Director, Holy Spirit Research Center, Oral Roberts University
It is my pleasure to endorse the editing services of Dr. Lois Olena. I have known Dr. Olena for many years and found her knowledge, experience, and skills in editing exceptional. Dr. Olena's keen insight and attention to detail will assist any writer to become a better, more effective writer as she elevates your work to the highest quality. She is proficient, competent, and professional. Her expertise in editing and formatting are invaluable.

Dr. James W. Wickham
Lead Pastor, Church Planter,and Author, Living Word Community Church
Editing is an art. This creativity and human evaluation are chiefly a hidden effort routinely noticed only if sub-par. Dr. Lois Olena is an author and editing practitioner at the top of the game—from book publishing, journalistic manuscripts, periodicals, scholarly and academic work and more. She's skillfully artistic and stellar with the art of text, grammar, composition, and punctuation. She's edited more than once for me, and there's none better!

Dr. Joseph S. Girdler
Superintendent, Kentucky District of the Assemblies of God USA
See more books at joegirdler.com
Lois brings a level of skill, knowledge, and experience to her editing services. As a writer, she was a great partner, bringing a level of clarity and eliminating the unknowns in the process of completing my book. She was not only an editor but a coach and friend. I would highly recommend her.

Bishop Darnell K. Williams, Sr., D.Min.
Senior Pastor, One Church
Executive Presbyter, General Council of the Assemblies of God
Vice President, National Black Fellowship
Dr. Lois Olena is intelligent, articulate, and professional. Her help in editing and preparing my manuscript for publication was heaven-sent, and I am so thankful for her investment in my project. I was repeatedly impressed by her quick turnaround times, clear communication, and attention to detail. She took time to learn about my dream for the book then walked with me through every step of the journey. Lois not only demonstrated literary knowledge and biblical competency, but she also remains culturally relevant. These key factors kept my book practical and engaging for my readers. I am excited to work with Lois again on future projects.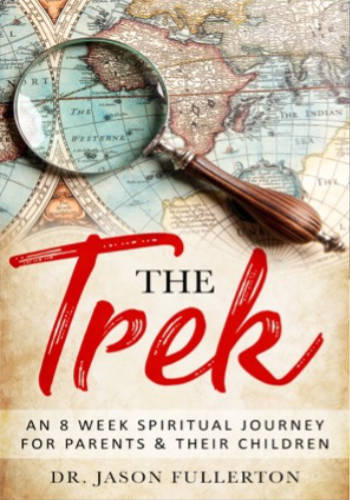 Dr. Jason Fullerton
Assistant Pastor, First Assembly of God
Muskogee, Oklahoma
When I was a doctoral student, Dr. Olena served as my project coordinator; her encouragement, skills, and competence resulted in an excellent doctoral project. When she edited my book, Audacious Prayers, her expertise as an editor and biblical scholar helped turn my dream into reality. She works speedily and diligently to meet agreed-upon deadlines, offering worthy advice to move things in the right direction. She is a joy to work with, and it is my absolute delight and privilege to recommend her editing services to any writer.
Coming Soon!
Dr. Albert (ABK) Appiah
Pastor, Renewal Christian Center
Bowie, Maryland
About
Editor
Freelance editor since 1988
Editor of AGTS' e-journal, Encounter: Journal for Pentecostal Ministry (2008 to 2012)
Educator (2003-2019)
D.Min. in Pentecostal Leadership, Assemblies of God Theological Seminary
M.A. in Jewish Studies, Gratz College
B.S. in Bible, University of Valley Forge

Taught courses in Jewish Studies, Theology, Bible, Practical Theology, and Writing at Evangel University, AGTS, The King's University, and abroad in India, Malaysia, Singapore, the Philippines, and the Bahamas

D.Min. Project Coordinator and Associate Professor of Practical Theology and Jewish Studies, Assemblies of God Theological Seminary, Springfield, MO
Ministry Leader
Pentecostal Justice Coalition partner (since 2020)
Executive Director of the Society for Pentecostal Studies (2011-2016)
Jewish Ministry (2003-2006)
Children's Pastor (2000-2002)
Metro Urban Ministries Director (1996-2000)
Ordained Assemblies of God minister (since 1995)
Continue
Return
About
(Cont.)
Writer
Books
Book Chapters
Holocaust Curricula (Chapter 4: Classical and Christian Antisemitism)

Personal
Lois and her husband, Doug, have been married since 1980. They have grown children, a dog named Daisy, a cat named Jake, and dozens of nameless wild birds and squirrels they feed daily.
Previous
Return